In honor of Women's History Month & the recently celebrated International Women's Day, DCMA is celebrating the achievements and contributions of women throughout history and around the world.

This year's global theme for International Women's Day is #ChooseToChallenge, a call for people of all gender identities to pledge their commitment to challenge inequality, question stereotypes, and help forge an inclusive world. From challenge comes change, so let's all #ChooseToChallenge and collectively, create a more equitable society.
The #ChooseToChallenge campaign aligns with DCMA's support of promoting women's career growth, professional development and leadership within our workforce and around the world. We recently supported two organizations to help reduce gender inequalities to further our commitment to the UN Sustainable Development Goals. The support these organizations receive will help provide access to programs, services, and tools that help women achieve economic advancement.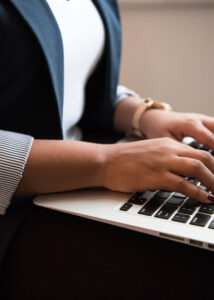 Dress for Success, a global not-for-profit organization that empowers women to achieve economic independence by providing a network of support, professional attire and the development tools to help women thrive in work and in life. Dress for Success has provided clothing, confidence and career boost to more than 1 million women around the world since 1997.
Smart Works, a UK charity that provides high quality interview clothes and interview training to unemployed women in need. Leading up to International Women's Day, we recently participated in their annual Smart Works Cycling Challenge, which aimed to raise funds to help unemployed women with the clothes, coaching and confidence needed to secure a job and transform their lives.
These funds will help these organizations provide the vital services they offer to support women into employment and change their futures.
Happy Women's History Month!